Last week, we attended the Liverpool ECHO Regional Business Award, where we were nominated for the Diversity & Inclusions award. And guess what? WE WON!!!
Diversity and inclusion is something that's hugely important to us, and it feels amazing to be recognised for our efforts in creating an open and inclusive space for our young people in everything we do!
The awards, which have been running for more than 25 years, honour some of the biggest names in Liverpool's business world and we were excited to celebrate Agent Academy, as well as some of the other fantastic businesses from our beautiful city!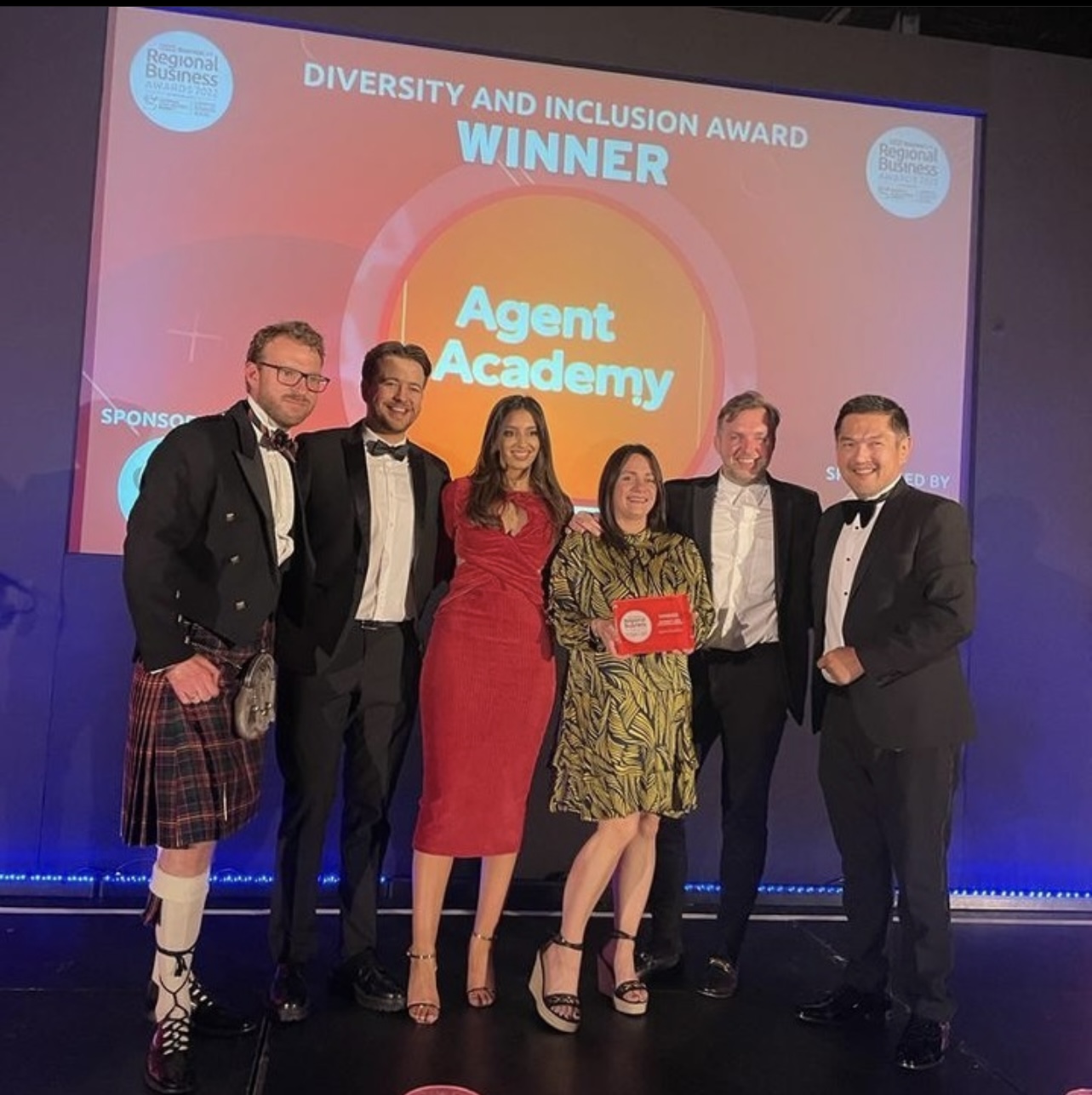 As we all know, diversity and inclusion is important for a number of reasons, but here's why ensuring Agent Academy is diverse and inclusive is crucial for the work we do as the place for future talent:
IT'S THE RIGHT THING TO DO
Everyone should be given the same opportunities, regardless of their background and/or identity. Diversity and inclusion helps to create a more tolerant and understanding world. By bringing people of different backgrounds together, we can learn about other cultures and perspectives. This can help to break down stereotypes and prejudices, and lead to a more compassionate society.
POSITIVE ENVIRONMENT
Diversity and inclusion fosters a sense of belonging within the workplace, creating a more positive working environment where everyone feels valued and respected. Additionally, it helps to create a more well-rounded team that is able to approach problems from multiple perspectives. This in turn can lead to improved creativity and innovation, as different voices are brought to the table.
INNOVATIVE WORK
A diverse and inclusive workplace is not only a more pleasant place to be, but it can also lead to better business outcomes. When employees feel that their voices are heard and important, they are more likely to be engaged and productive. In addition, a diverse workforce brings a wide range of skills and perspectives, which can lead to more innovative work and solutions.
ATTRACT TALENT
Finally, by creating a diverse and inclusive space, businesses can attract and retain top talent. It sends a strong message to potential recruits that your business is committed to creating a fair and equitable working environment. If your business is truly passionate about diversity and inclusion it shows, and future talent recognises it as a place they want to work!
Winning this award is an honour and something we're very proud of. Not only does it demonstrate our commitment to diversity and inclusion, but it reinforces our belief that everyone should be treated fairly. We're proud to have won this award, and we'll continue to strive for diversity and inclusion in everything we do.