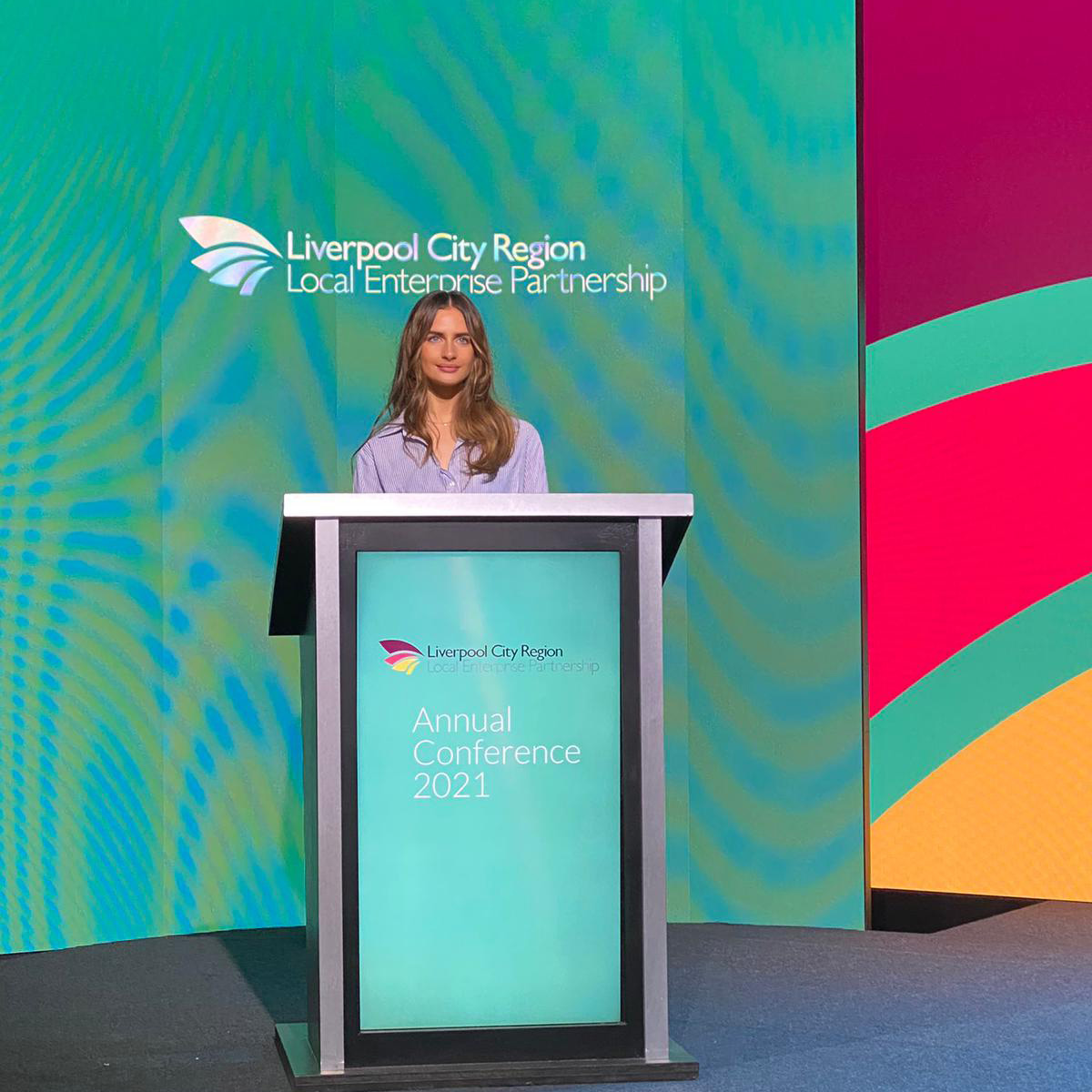 Like many, the past year has completely flipped any plans I had for my future on their head. I decided to drop out of university in January 2020 after starting a Fashion Buying and Merchandising degree, with plans to take a gap year to figure things out and hopefully find a job in the meantime. Of course, this didn't quite go to plan when the pandemic hit in March and the whole world went mad. Like a lot of young people, I felt lost and increasingly anxious about my already uncertain future becoming even more uncertain.
I've always had a vague idea of what I want to do – something creative and people-focused, that fights injustice and has a positive impact on society. I've picked up digital marketing skills over the years through various channels, as it's something that I've always intuitively understood, and combines both my creative and analytical sides. I've also been passionate about social justice since I was very young, being made aware of my position of privilege that should always be used for the greater good.
In June, following George Floyd's horrific murder, my desire to do something to help fight these racial issues became stronger than ever. And so, when I heard about a 12-week skills programme for young people to develop their digital marketing skills, and work with the Anthony Walker Foundation on an anti-racism campaign, it felt like everything had fallen into place and I jumped at the opportunity.
Before starting the programme, I didn't realise how fast-paced and enjoyable it was going to be. I've taken digital marketing courses in the past, and although they have been valuable to gain new skills, they haven't always been the most exciting or engaging. Joining Agent Academy, it was really refreshing to, not only be a part of a group of like-minded people working on such a meaningful project, but also to have the opportunity to network with, and learn from, some incredibly inspiring speakers each week. Some of whom I'll never forget.
One speaker that stood out to me was Rania Robinson, from Quiet Storm, who spoke to us about the power that creative campaigns can have on social and behavioural change, and how we can connect with people emotionally through marketing. I felt so inspired after Rania's session and loved the way she spoke about how advertising should empower, rather than scare or guilt people. This was key to our campaign with The Anthony Walker Foundation, as it gave us an expert insight into creating an effective behavioural change campaign.
Phil Cookson, from Creative Resource, was another speaker who really inspired me. Phil spoke to us about how sometimes your worst ideas can end up becoming your most successful (as a perfectionist, this was reassuring to hear). Phil's session was interactive and engaging and, like Rania's talk, I came away feeling inspired and more confident in my ability to generate creative ideas.
Finally, Sylvia Pearson, from the School for Social Entrepreneurs, delivered a session that was completely unlike all others, encouraging us to think about self-development, our future goals, ambitions and how we will get there. Although Sylvia's talk wasn't related to the topics of digital marketing or social justice (and gave me a bit of a quarter-life crisis), it still felt so valuable and came at just the right time in my journey of self-development. A comment from Sylvia that will stick with me was "everybody has the capacity to be remarkable, it's whether or not you use it".
Overall, it really has been an amazing 12 weeks. I've learned countless new skills, worked on something I'm passionate about with one of the best charities in the country, developed my confidence, made new friends and gained a new perspective on what my future can look like.
In our first week we heard from Paul Corcoran, CEO of Agent Academy, who told us to say "yes" to every opportunity that comes our way. I took this advice quite literally, which led me to have the opportunity to co-host the annual conference for Liverpool City Region's Local Enterprise Partnership Board, an amazing experience that was very much outside my comfort zone, but that I'm happy I got to do.
Agent Academy came at exactly the right time for me and gave structure to, what has felt like, a pretty chaotic year, and I'm so grateful I applied when I did!